Compound Wallboard
Metal Composite Wall Panels
About COSNEW Compound Metal Wallboard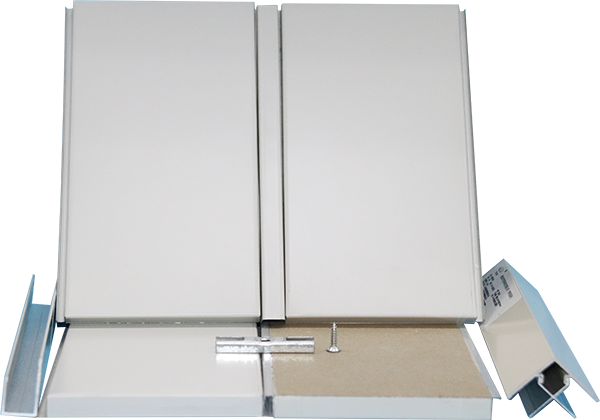 Image of COSNEW Compound Metal Wallboard (Grey)
General Information
? General Model:QM-101/QM-102
? General Color:QM-101 Grey/QM-102 Ivory White
?General Width:900mm/1200mm
?General Size:1200mm*3000mm/1200mm*2850mm/1200mm*2650mm


Qualifications
?Grade A of

GB8624-2012 Classfication for burning behavior of building materials and product.



?Resist fire for 120 minutes of

GB/T9978-2008 Fire resistant tests-Elements of building construction



?Formaldehyde emission

lower to

0.5mg/L

,passed the test of

GB18584-2001 standard.



?Sound insulation lower to

45dB

of

GB50121-2005

The graduation and test method for airbone sound insulating properties of windows and doors.



Practicality
?Has a free choice for the thickness of the wall and can enlarge the usage area of the building because of its small load and light character.
?It meets the requirements of modern,industrial and technological building decoration in different places with its advantages of sturdy,shock-proof,fireproof,dustproof,acid-alkali resistant
?Interlayer can be built freely in the wall according to the demands,making the tubing and wiring easily fixed or maintained.
?With the wallboard,any space can have a flexible division,which is easy to maintain and rebuild,reaching a rate of utilization of 90% and greatlty save the cost.
?Not only can meet the need of environmental protection and resource-saving standards,but also can move and work there immediately, once finished the construction--beautiful,clean and comfortable.
?It meets the international standards of the partition decoration materials such as Thermal Insulation, Sound Insulation,Sound Absorption and Anti-knock.
?The comprehensive cost is fairly reasonable.
Applications
?Office Buildings: National Departments,Government Institutions,Computer Centers of the financial institution such as Banks, Insurance Departments, and upper-end office buildings.
?Public places: Hospitals, Schools, Science Research Institutions, Airport,Subway etc.
?Industrial Buidings: Standard industrial factory, Factory for food,medicine,chemistry;Professional laboratory and research centers.
?Commercial Place: Exihibition Center,Stadium,Commercial Street,high-end clubs, star-rated hotels.
?Operators:China Telecom,China Mobile,China Unicom,China Railcom and Grid Power Bureau.
Representative Project
? Project of An Electric Power Company
?Products:COSNEW Compound Wallboard (QM-101 Grey)
?Applications: Decoration of the walll of the data center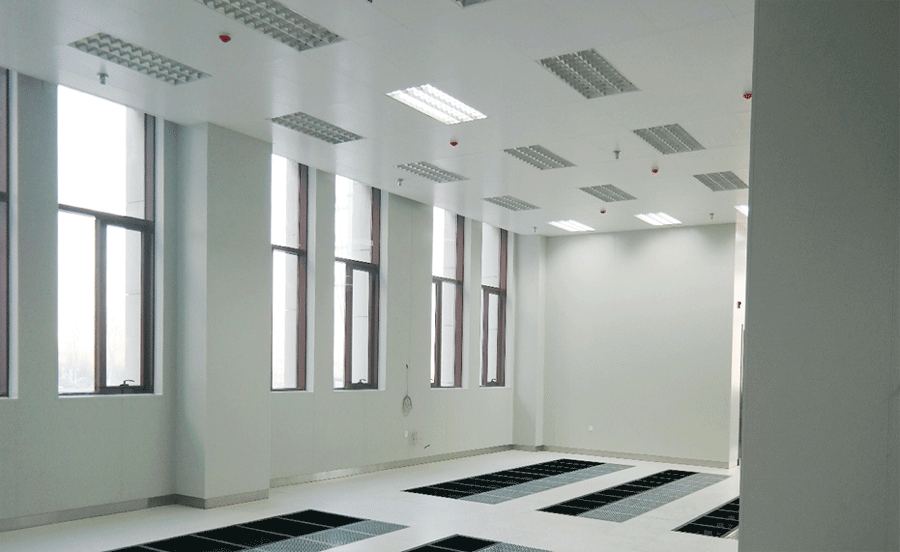 Image of the wallboard(installation completed)
Return